What Are Littleton Patients Saying About Us?
At Southwest Pediatric Dentistry & Orthodontics and Southwest Adult Dentistry we are constantly working to provide our patients with exceptional treatment as well as a welcoming and professional environment. Our doctors and staff want you to feel comfortable and confident from the moment you first walk through the door and well into the future as you bring your children and family to our office. We love hearing about great experiences from our Littleton, Colorado family, and you can read some of their reviews below!
Pediatric Dentistry:
"We always have a great experience with all of the staff at Southwest. Everyone is friendly–the doctors and assistants are great with making the kids feel valued and included, and they somehow make going to the dentist fun."
Christina C.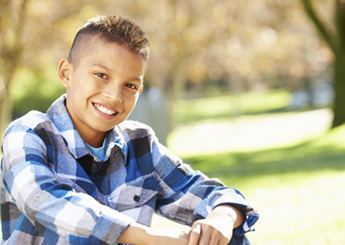 "Extremely aware of any anxiety being experienced by the kids. Showed them step-by-step what to expect in a fun way. Genuinely interested in each child. We are so thankful to have found you!"
Sharon D.
"Dr. Pankratz is wonderful! Everyone was very nice and explained everything. I like that they talked to my child and not necessarily me."
Linda P.
"Terrific experience!" Dr. Klepacki and his hygienist were warm, helpful and clear!"
Elissa W
"Excellent with both my 5 and 7 year old at the same time. I recognized it as a valuable teaching time for the family."
Johanna S.
Orthodontics:
"Our orthodontic visits are wonderful. Everyone is always so friendly and treat us like family. Everyone does. We actually feel like we are part of a family."
Camilla H.
"Always fabulous. Dr. Urbaniak and all his staff are professional, cheerful and helpful."
Priscilla E.
"Dr. Urbaniak's team is outstanding–they always are!!! We appreciate their interest in the patient's life and the kindness and concern they show by remembering their activities, etc…"
Ann. C
"The experience was very good. Dr.Urbaniak and the assistants are extremely friendly and easy-going. It is a warm, welcoming orthodontic office for kids to feel at ease."
Britta G.
Experience The SWPDO & SWAD Difference For Yourself
We're proud to be a trusted authority for dental and orthodontic care in Colorado, and we want to thank you for choosing SWPDO & SWAD for your family's needs. To schedule an appointment or get more information about treatment simply call or email our Littleton office. The Southwest team is excited to meet you, and help you ensure that you have a healthy, gorgeous smile for years to come!